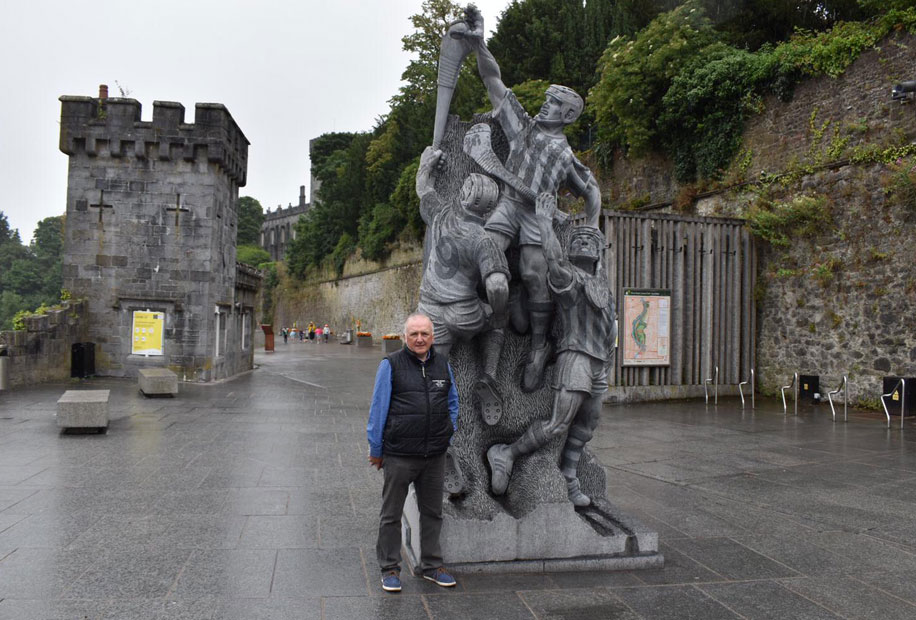 Pat's Ruby Walking Tour
Pats Ruby Tour:
This extended Walking Tour includes the Eastern environs of Kilkenny which was also part of the medieval Walled town of Kilkenny.
Often referred to by the locals as the Continent side of Kilkenny!!
The Walking tour will include stories about Johns Bridge built in 1910 which replaced the bridge that collapsed during the 1763 great flood killing 16 people. Locals say the ghosts of the 16 could be seen in the river reflection at night-time.
The remains of St. John's Priory which was the home to the Augustinians Priests in the 13th century. The church referred to as the Lantern of Ireland.
Langton's Pub and restaurant which was connected the famous Langton family from the 16th century who lived on High Street. Langton's was the Pub of the year in Ireland for four times in the 1980s.
Magdalen Castle and Tower once part of the old city wall and a hospital for leprosy.
St. John's Catholic Church or the O Loughlin Memorial church from 1908. The church with no steeple!!!
The McDonagh Railway Station connected to Thomas McDonagh from 1916 fame.
The Famine workhouse from 1845. In 1847 over 2,000 persons were in the famine workhouse in Kilkenny. Kilkenny's population was reduced from 23,000 people to 17,000 people. Hear some of the grim stories.
The Carnegie Library from 1910 connected to Andrew Carnegie who was an engineer and donated all his wealth to the building of libraries to help educate young people.
The Butler Art Gallery which was the old Kilkenny Military Barracks from the 1800's and known as Evan's home.
A taste of Pat's Ruby Walking Tour which covers South, East, North and West of the city environs and the Medieval City.